VTL-12 Furnace Viewing Television System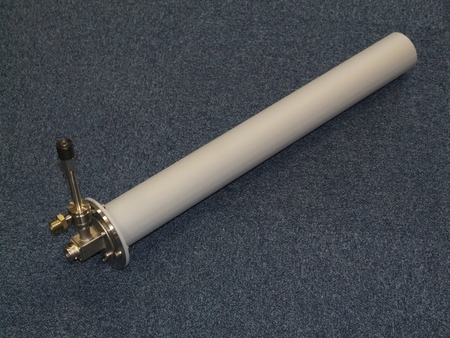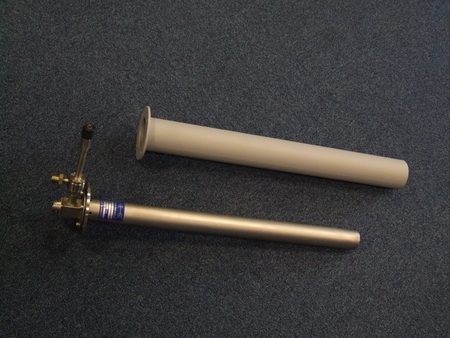 This system is designed for installation in incinerators and similar plant where the operating conditions do not necessarily demand the extra performance of watercooling and allow the cost benefits of a simpler system to be enjoyed.
The principal of operation is the same as all Video Technology's furnace and boiler viewing systems in that the camera views from a position effectively on the inside wall of the combustion chamber, providing an unobstructed view of the interior with no intervening windows to degrade the image or require cleaning.
A miniature colour camera providing high quality pictures is mounted in an aircooled housing that fits through the wall of the combustion chamber and views directly inside. Clean cold air is passed through the cooling jacket and exhausts from the front of the housing directly into the combustion area. This air also keeps the front end of the lens clean by providing a positive-pressure zone between it and the combustion products and ash.
Sensors monitor the system and generate an alarm signal if any potentially dangerous condition should occur.
High efficiency filters are provided, allowing ordinary plant air to be used and an air cooler reduces the temperature of the ingoing air to about 5°C.
Pictures are displayed on an industrial video monitor at the operator's location.
Alarms are signalled locally at the camera position with volt-free electrical contacts also provided for remote indication or integration with plant alarm systems.
All items needed for a fully operational system are included in the supply, only air and electrical services are required from the user.
VTL-12 Incinerator viewing system.
Summary specification
Camera:
Solid-state colour, 450 lines resolution, PAL or NTSC.
Fully automatic operation, no operator control required.
Monitor:
Flat-panel type, 38cm (15") screen size, others optional.
Electrical:
100/240 Volts 50/60 Hz

Junction box approximately 25 watts

Monitor approximately 45 watts
Air:
Approximately 12m3/hr free air volume

Inlet pressure >4bar

2-stage filtration is provided 99.99% solids and aerosols are removed down to 0.1? in size.
Mechanical:
Junction box 500 x 500 x 155mm

Camera length to suit application , 300 - 1500mm

Camera diameter 50mm

Mounting tube diameter 75mm

Camera-to-junction box max. 10m.

Field of view to suit application.
Due to our policy of continuous product improvement, specifications may change without notice.
All Video Technology products are designed and built in Britain.